Contact Us For A Free Estimate
Tired of looking at that stain on your carpet?
Do you have an Oriental Rug that's faded from it's original color?  Do you hate the color of your bedroom carpet, but don't want to spend the money to replace it?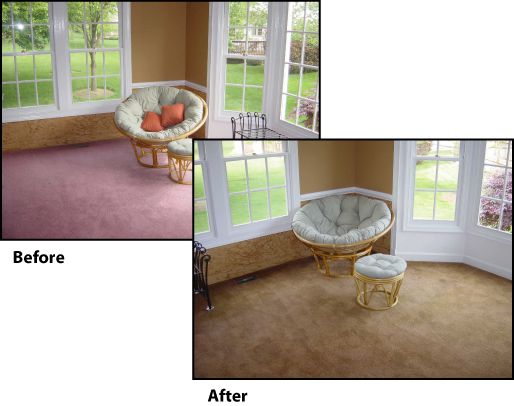 You always do it right the first time...
I have recommended this company to several people and everyone has been very happy with the work.
- Derek Schmidt
Excellent!
Excellent customer service! Everything was as great as I could've asked for, from the initial estimate request to the finished product. I feel like I have brand new furniture again. Thanks Again Tom!
- Wendy Power Roderick
Awesome Job
Awesome job Tom!!! My wife was so impressed with you and your staff!!! Thanks for a job well done!
- 

Douglas Reeves
Photos used by permission of Colorful Carpets.