Cleaning the right way is a process
Our process takes several steps to insure that not only do we dig out the deepest stains, but leave your carpet in the best shape possible and smelling fresh.
Step 1: Pre Treat The Carpet
Depending on what stains we find in the carpet, or if there are animals present, we will put together a detergent solution that matches your carpet's needs.  Then we will spray the carpet and allow time for the detergent to work its magic.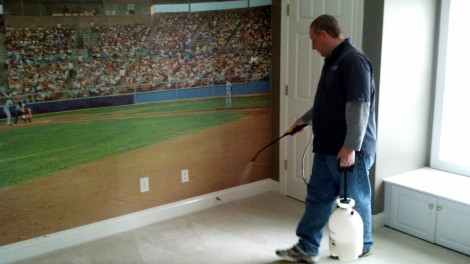 Step 2: Focus On Really Bad Stains
Not all stains are treatable with just a specific detergent mix.  That is when we go to our big guns and use gels that are formulated just for that specific type of stain.  Whether it is dirt, rust, ink, or pet urine we have different gels and sprays designed specifically to remove them.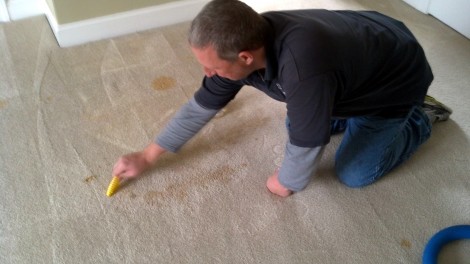 Step 3: Wash and Vacuum
Our truck mounted vacuum pump and sprayer is the highest quality you will find in the local industry today.  Using one of many different extensions we have at our disposal, we will go over the entire treated carpet and wash it in temperatures in excess of 150 degrees and then with a powerful vacuum, suck up almost all the moisture.  Your carpet will be free of detergents and any non permanent stains, smell fresh, and will almost be dry.  Within a couple of hours you will be ready to use your carpet again and enjoy it with pride.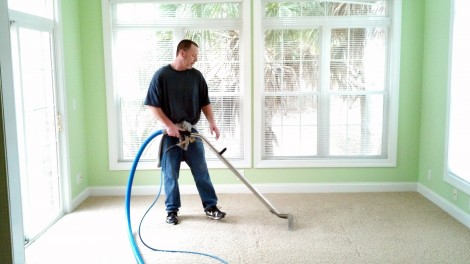 And what you are left with is…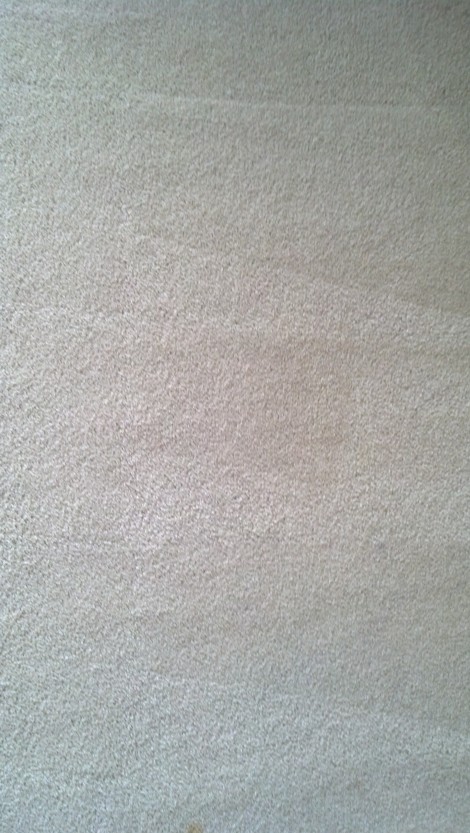 A very clean and fresh smelling carpet that will last you quite a while as long as you have it professionally cleaned on an annual basis.
If you would like us to give your carpet, wood floors, or tile a free inspection to let you know what we can do for you, please do not hesitate to give us a call at 910-790-5312.  Our vans operate in Wilmington, Leland, Belville, Wrightsville Beach, Landfall, Carolina Beach, Monkey Junction, Hampstead, and surrounding areas.  Don't forget, all clients receive a lifetime supply of professional strength spot remover!